Homes have been evacuated after a fire involving 100 tonnes of waste at a plastic recycling plant.
Fire crews were called to the blaze at the V10 Polymers plant on Paterson Street in Blackburn, Lancashire, just after 5.30am on Monday.
A spokesman for Lancashire Fire and Rescue Service said several homes were evacuated by police due to the amount of smoke in the area.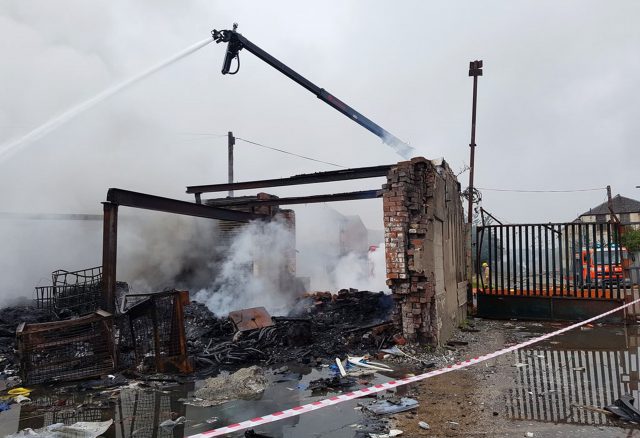 Residents slightly further away were warned to keep windows and doors shut.
The Blackburn fire station Twitter account posted pictures of the blaze.
It said: "Hard work from crews stopped the fire spreading to massive pile of plastic. The result if not stopped would of been catastrophic."
An investigation is under way to establish the cause of the fire.
The fire was under control by 8am but firefighters were expected to remain at the scene for the rest of the day.